We are excited to announce our new Hotspot Manager. A global and easily accessible dropdown menu that points you to all things related to your hotspots. Everything from ordering a new hotspot, overseeing your existing orders, accessing your active hotspots, and all the relevant training is just a click away. This new dropdown is now live, and you should see it at the top of this page if you are on a desktop. For mobile devices, we added a similar view to the side panel menu. with an example screenshots below.
Please Note: If you have already placed your hotspot order the options to "Order a Hotspot" will not appear again for you until we've opened multiple hotspot orders to iHub Members.
Desktop View: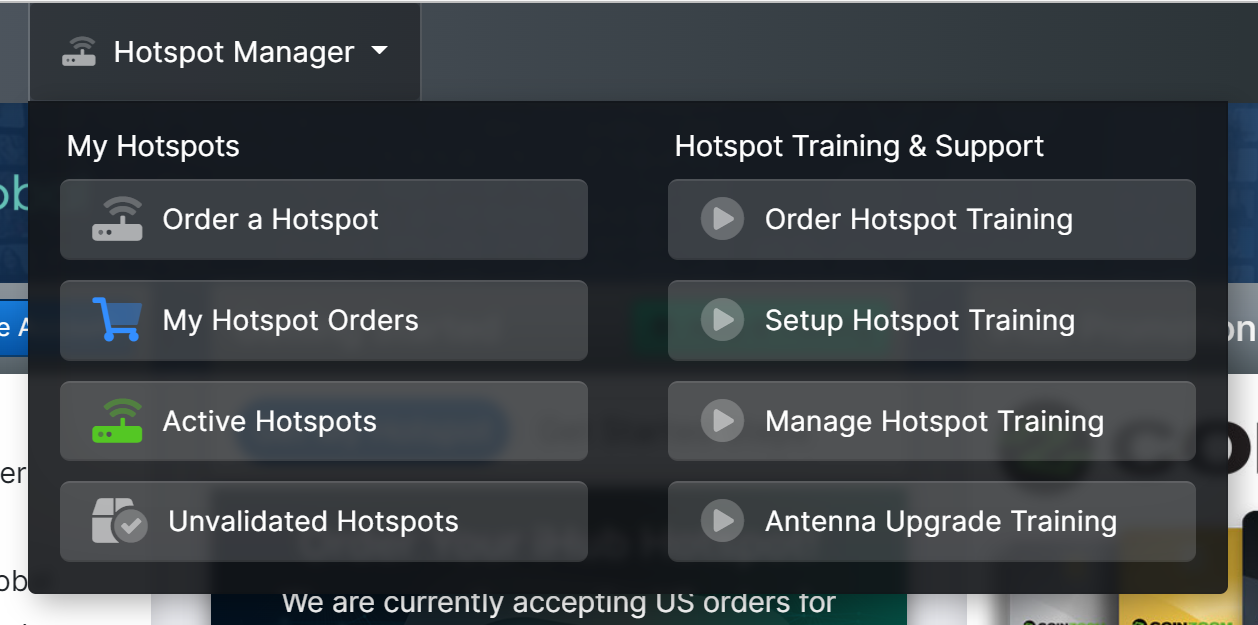 Mobile View:

New Hotspot Order Summary View:
In preparation to allow multiple hotspots per user, we launched "My Hotspot Orders" - This is a summary view that allows you to view a list of all of the hotspots orders placed in your account. We plan to open up multiple hotspot orders in the next Between February 7th, and February 15th. In this view you also will have the ability to see the Voucher status for upgrades antenna, as well as the shipping status for your hotspot order.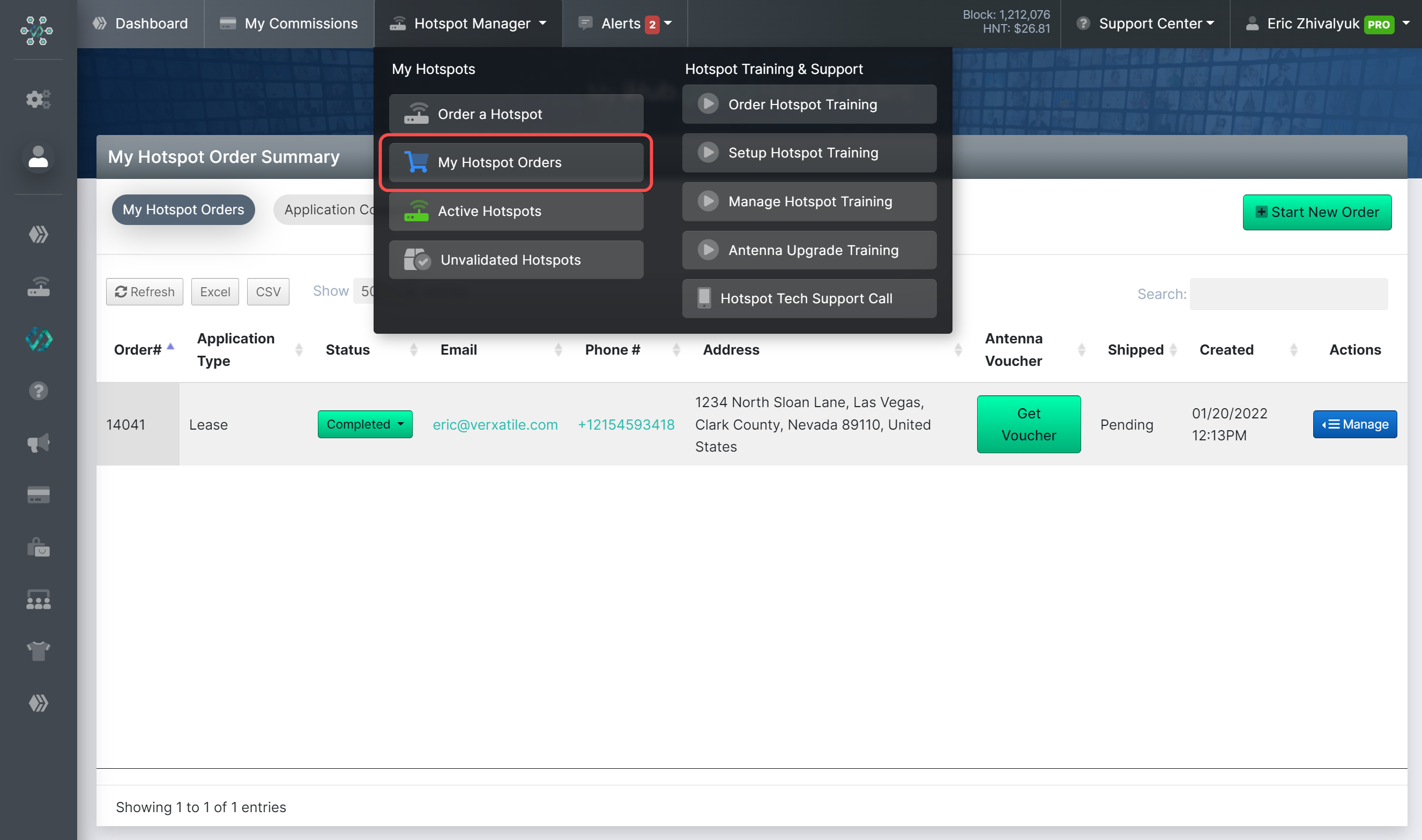 Hotspot Application Coupons - Incentivize more hotspot orders!
You now have the ability to purchase coupons for the $99 hotspot order application fee, and assign it to a user for their hotspot order. Essentially this allows your to handpick people your downline to order their hotspot with NO APPLICATION FEE! See screenshots below.